Shifting Through Gears with the 200's ZF 9-Speed Transmission is a Trip
Posted on

Tagged
Key Points
The ZF 9-speed transmission violently shifts through gears and lurches during acceleration.
A wiring harness issue can also cause the transmission to shift into neutral while driving.
Chrysler offered an extended warranty as part of a settlement of multiple lawsuits.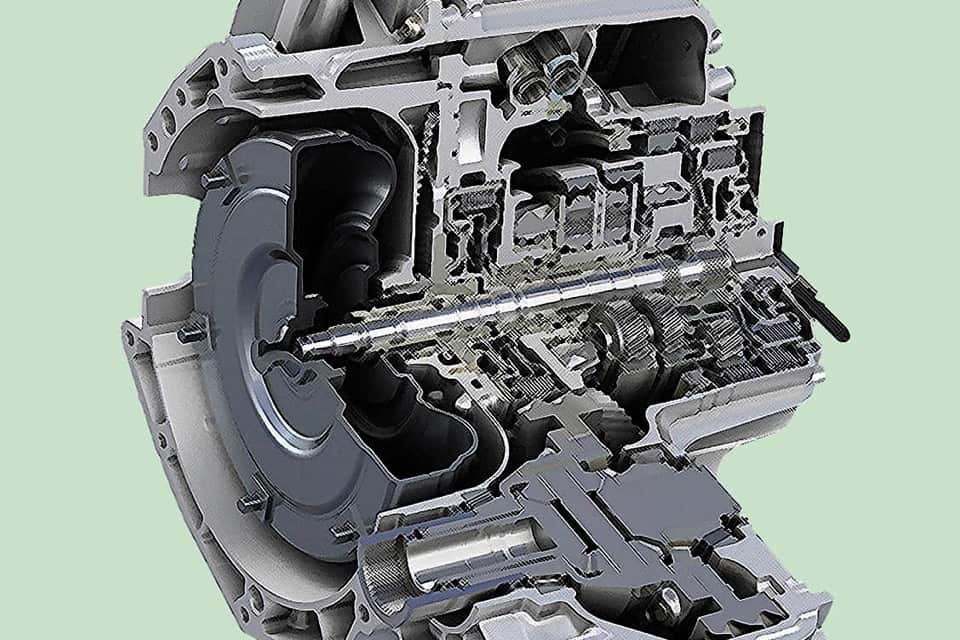 Fiat-Chrysler (FCA) comissioned ZF Friedrichshafen Group (ZF) to build the first 9-speed automatic transmission for a consumer vehicle. It hasn't gone well.
Common ZF 9-Speed Transmission Problems ∞
One of the first vehicles to receive this new 9-speed "wonder" was the 2nd generation Chrysler 200 (2015-2017). Almost instantly transmission complaint volume spiked on CarComplaints.com.
The transmission was driving owners insane.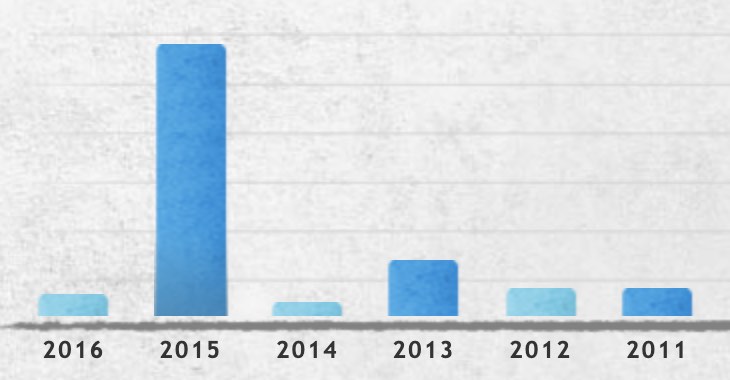 Certain days it felt impossible to get through the first 3 gears without constant hesitations and lurching. Other days—particularly those days where the vehicle was being brought in for service—it was smooth as silk.
Lurching through the gears ∞
The transmission struggles getting into 1st gear when trying to accelerate from a dead stop. Owners say it can take a full second from the moment they step on the gas to when the car actually starts moving.
One second doesn't sound like much, but it can feel like an eternity in traffic.
2nd gear isn't much better. Despite having 9 speeds to choose from, owners report that the ZF transmission hangs out in 2nd gear way too long.
And while you're pleading for the transmission to shift into 3rd gear, be careful what you wish for. The change from 2nd to 3rd can be über-agressive and is typically when owners report lurching complaints.
Sudden shutdowns and shifting into neutral ∞
In August 2016, ZF North America announced they were recalling 505,000 transmissions with sensors that can suddenly shift the vehicle into neutral. From CarComplaints.com:
"The problem is caused by a terminal crimping issue with 26-way connectors on the sensor cluster harness assemblies. The company says the star-shaped connector was not properly crimped and the problem wasn't caught at the factory because of a manual setting used for measurements."
ZF said the recall affects the 9HP48 or 948TE transmissions, which FCA says can be found in certain 2014 Cherokees, and the 2015 Cherokee and Renegade.
Other FCA brands affected include the 2015 Chrysler 200 and the 2015 Ram ProMaster City.
The First Round of Lawsuits ∞
Following the onslaught of complaints, FCA released a series of transmission-related technical service bulletins TSBs to its dealers. TSBs are instructions on how to handle problems that a customer is likely to have.
One thing from the TSBs was clear: FCA thought the transmission problems could be solved through a series of software updates.
Owners said they only offered "marginal" improvements and, fed up, the first lawsuit was filed against FCA in August 2015. The lawsuit was for Jeep Cherokee owners only.
Another lawsuit was filed and the two eventually merged into one class-action.
FCA makes settlement offer with an extended warranty ∞
Rather than letting the newly merged class-action go to court, FCA agreed to a settlement offer that included an extended warranty for all consumers who purchased or leased a new 2014-2015 Jeep Cherokee, 2015 Jeep Renegade, 2015 Chrysler 200 or 2015 ProMaster City.
Additionally, owners were eligible for cash compensation or trade-in vouchers if they can prove they've made official complaints.
To have a chance of receiving cash or a voucher, the customer must be able to prove they made three (3) transmission-related complaints to authorized dealerships on or before November 16, 2018 ... The amount of compensation you can receive is based on how many transmission-related complaints you made, and can prove you made, to Chrysler dealers.
Second Round of Lawsuits ∞
Despite the software updates and settlement offers, the transmission problems raged on.
On August 31, 2016 FCA issued TSB #21-013-16 titled 9 Speed Transmission Quick Learn Procedure. The bulletin discusses what a dealership should do if customers indicate that their transmission shift quality may be erratic.
Two additional TSBs released in 2017, TSB #18-018-17 and TSB #21-008-17 discuss issues related to bumps in 4th gear and harsh 4-5 upshifts.
Lisa Cummings, et al., v. FCA US LLC. ∞
In September 2018, a 2016 Cherokee owner sued FCA saying what good are those bulletins if the automaker refuses to do anything about it?
The plaintiff says she has taken the Cherokee back to the dealer about eight times and complained about the transmission problems and how they cause safety hazards while driving, but FCA and its dealers allegedly deny there are any problems.
Razen, et al., v. FCA US LLC. ∞
In August 2020, another lawsuit says the 9-speed transmission problems require expensive repairs and sometimes replacement of the transmission.
It'd be hard for FCA to deny knowing about the problems in court considering the long history of service bulletins, complaints, warranty claims, and preceding lawsuits.
Lawsuits Regarding This Problem
Lawsuits about this problem have already been filed in court. Many times these are class-action suits that look to cover a group of owners in a particular area. Click on the lawsuit for more information and to see if you're eligible to receive any potential settlements.
A Chrysler 9-speed transmission lawsuit awaits final approval of a judge after the automaker and the plaintiffs agreed to settle the complaint before the case went to trial.

A class-action lawsuit accuses Fiat Chrysler of manufacturing the 2014 Jeep Cherokee with transmission problems that cannot be fixed. The Jeep Cherokee transmission lawsuit was filed by New Jersey plaintiff Stacy Oquendo, who bought her 2014 Cherokee in April 2014.
Generations Where This Problem Has Been Reported
This problem has popped up in the following Chrysler generations.

Most years within a generation share the same parts and manufacturing process. You can also expect them to share the same problems. So while it may not be a problem in every year yet, it's worth looking out for.
2nd Generation 200

Years

2015–2017

Reliability

25th out of 29

PainRank™

28.33

Complaints

543

Learn more about the 2nd Generation 200
OK, Now What?
Maybe you've experienced this problem. Maybe you're concerned you will soon. Whatever the reason, here's a handful of things you can do to make sure it gets the attention it deserves.
File Your Complaint

CarComplaints.com is a free site dedicated to uncovering problem trends and informing owners about potential issues with their cars. Major class action law firms use this data when researching cases.

Add a Complaint

Notify CAS

The Center for Auto Safety (CAS) is a pro-consumer organization that researches auto safety issues & often compels the US government to do the right thing through lobbying & lawsuits.

Notify The CAS

Report a Safety Concern

The National Highway Traffic Safety Administration (NHTSA) is the US agency with the authority to conduct vehicle defect investigations & force recalls. Their focus is on safety-related issues.

Report to NHTSA