FCA Mopar Screwing Up Recalls and Paying the Price
Posted on

Tagged
Key Points
Federal investigations have been opened into how Fiat-Chrysler (FCA) has handled some recalls.
The investigation covered failures in 23 recalls and resulted in FCA paying $105 million in fines.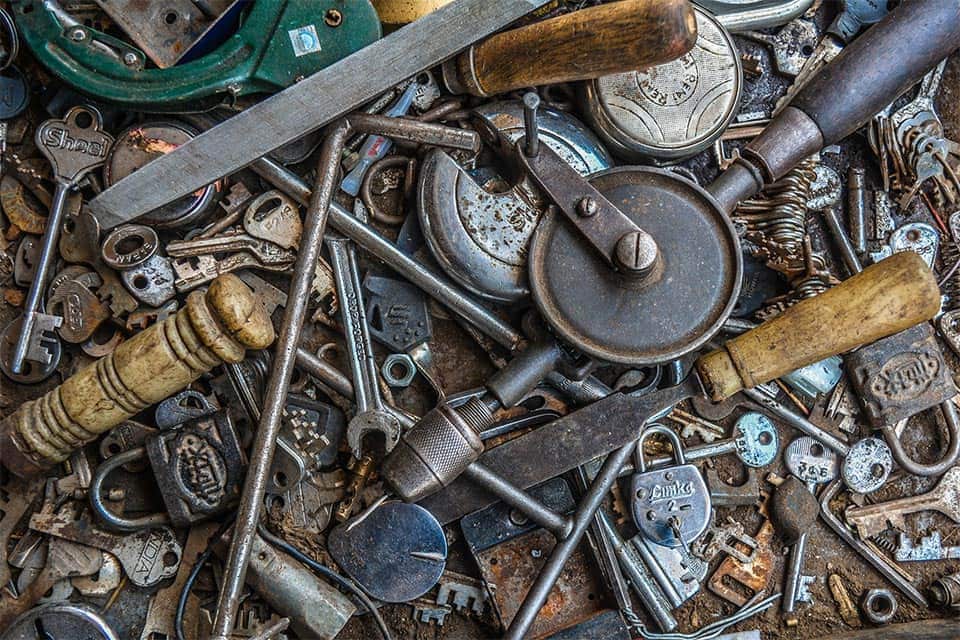 The US government isn't a big fan of how Fiat-Chrysler (and their parts / service brand Mopar) have handled recalls. There have been plenty of complaints about FCA ignoring defects, taking too long to fix the problems they actually recalled, and then having those fixes not work.
An investigation focused on 23 recalls in particular, from 2013 to 2015, and resulted in $105 million dollars in fines and buyback programs
FCA / Mopar Timeline ∞
There's going to be a lot of acronyms thrown around here, so I thought it'd be handy to have a quick glossary of those involved.
FCA Fiat-Chrysler of America
Mopar The parts, service and customer care organization for FCA.
NHTSA The National Highway Traffic Safety Administration
CAS Center for Auto Safety
July, 2015 NHTSA noticed that FCA wasn't following federal safety regulations and held a public hearing.
The accusations were flying from all sides.
"Government officials said Chrysler failed in notifying customers about recalls and in many cases made customers wait long periods of time for repairs. In other cases, the automaker failed to even figure out how to repair recalled vehicles."
In one example, Clarence Ditlow, executive director of the CAS, said FCA:
Never notified NHTSA of a dangerous defect in the 1993-1998 Jeep Grand Cherokee fuel tank design while quietly settling 44 lawsuits
Didn't want to order the recall until they were forced
Only recalled 5.9% of affected vehicles two years after it started
So what's the price for failing to do your job 23x over?
"[This is] something that could possible cost the automaker as much as $805 million, but only if the maximum penalty was applied to all 23 recalls."
Turns out, it was much less.
July, 2015: The total fine is made up of $70 million in cash to NHTSA, $20 million on industry and consumer outreach, and $15 million to be set aside in case the automaker messes up again.
But what about the consumers?
"As part of the consent order, almost 200,000 owners of trucks and SUVs with faulty suspension parts will be able to sell their vehicles back to Chrysler. The original three recalls involved over 500,000 vehicles, but the automaker says less than 200,000 still need to be repaired under the original recalls. Only vehicles not yet repaired are eligible for the buyback program."
"Owners can choose to have their vehicles repaired as planned, or Fiat Chrysler will repurchase those vehicles at a price equal to the original purchase price, less reasonable depreciation, plus ten percent."
Meh.
September, 2015: As part of its agreement with the National Highway Traffic Safety Administration, Chrysler will offer $100 prepaid cards to owners of older SUVs and separately trucks manufactured from 2009-2012.
"The offer concerns 1993-1998 Jeep Grand Cherokee and 2002-2007 Jeep Liberty SUVs that had not been repaired by July 24, 2015. Owners of the Grand Cherokee can choose to receive a $100 Visa prepaid card once recall repairs are complete. If an owner doesn't want the prepaid card, the Grand Cherokee can be traded for a new vehicle and the owner will receive a $1,000 incentive."
Owners can visit www.fcarecall.com to see a preliminary estimated value of their vehicles, according to "good" market value plus 10 percent.
May 2016: With guilt admission from FCA and the fines announced, NHTSA closed their investigation.
"NHTSA says it is closing the recall investigation because of a consent order FCA agreed to in July 2015 admitting violations of federal safety laws. Under the government agreement, NHTSA imposed a total penalty of $175 million, $70 million of which Chrysler paid in September 2015 and another $70 million that was paid in January 2016."
---
The 23 Recalls in Question ∞
According to NHTSA, there are 23 recalls that were not performed properly:
May 2015 Vehicle can exceed speed rating of tires for the 2014-2015 Ram 4500 and 5500.
April 2014 Loss of power brake assist for the 2011-2014 Jeep Grand Cherokee / 2011-2014 Dodge Durango
October 2014 Fuel heater may leak and increase fire risk in the 2010-2014 Ram 2500, 3500, 4500 and 5500
February 2013 Loosening of the rear axle pinion nut causing loss of vehicle control in the 2009 Chrysler Aspen / 2009 Dodge Durango / 2009-2012 Dodge Ram 1500 / 2009-2011 Dodge Dakota
June 2013 Rear fuel tank structure's risk of failure in the 1993-1998 Jeep Grand Cherokee / 2002-2007 Jeep Liberty
OK, Now What?
Maybe you've experienced this problem. Maybe you're concerned you will soon. Whatever the reason, here's a handful of things you can do to make sure it gets the attention it deserves.
File Your Complaint

CarComplaints.com is a free site dedicated to uncovering problem trends and informing owners about potential issues with their cars. Major class action law firms use this data when researching cases.

Add a Complaint

Notify CAS

The Center for Auto Safety (CAS) is a pro-consumer organization that researches auto safety issues & often compels the US government to do the right thing through lobbying & lawsuits.

Notify The CAS

Report a Safety Concern

The National Highway Traffic Safety Administration (NHTSA) is the US agency with the authority to conduct vehicle defect investigations & force recalls. Their focus is on safety-related issues.

Report to NHTSA