Uconnect 8.4A System and Repair Process Is Woefully Defective, Says Lawsuit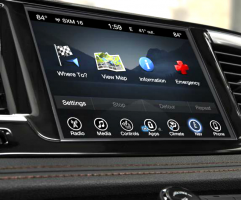 There's something seriously wrong with the 8.4A and 8.4AN Uconnect systems and a lawsuit wants Chrysler to do something about it. Namely because the defects limit access to backup cameras, navigation systems, and climate control.
But also because having the system freeze and endlessly reboot is super annoying. Full stop.
The plaintiffs tell the familiar tale of bringing in their vehicle multiple times and having software updated and parts replaced. And yet, the problems still exist and dimish the resale value of their cars.
The case, Gerritsen, et al., v. FCA US, LLC, et al., was filed in California.