Why Does the Chrysler 200 Engine Keep Shutting Off While Driving?
TL;DR

If you own a Chrysler 200 there's a good chance your engine will stall without any sort of warning lights or error code. Why is the dangerous problem still happening despite an investigation and recall?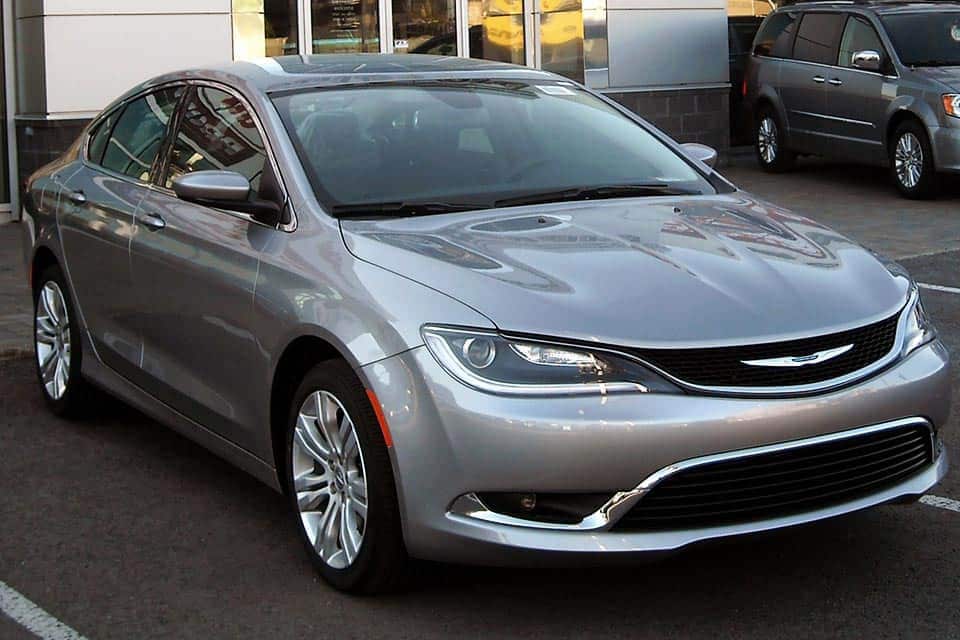 Both the 2.4L Tigershark and 3.6L Pentastar engines have a reputation for suddenly shutting off while the car is cruising or decelerating. It's been an issue for years and ranked 5th on the list of Top Vehicle Problem Trends of 2012.
What Happens Before the Stall ∞
There are no warning lights, sounds, or visual cues to indicate any sort of problem.
In addition to the engine, the power steering and brake assist will also shut down.
What Happens After the Stall ∞
It doesn't trigger any error codes for an OBD-II reader, meaning technicians won't be able to diagnose the problem
Once the car is disabled, there are varying reports about being able to restart the engine. Some say the car will restart right away like nothing ever happened, while others say they've been left on the side of the road waiting for their ignition to respond.
The problem started when the car was introduced in 2011. Inexplicably, Fiat-Chrysler (FCA) never fixed the problem when the 200's 2nd generation was introduced in 2015.
"I have a brand new car, two months in is when the trouble started. Just driving down the road the engine shuts off for no reason. Not only has this happened one time, but how about four times and one time on a rail road track."
Linda L., of Bolton, Mississippi
Investigation Closed After PCM Update ∞
A preliminary investigation was opened in June of 2012 after 15 incidents of _ stalling without warning during low-speed deceleration such as braking for a stop sign or traffic light _ were submitted to the National Highway Traffic Safety Administration (NHTSA).
The investigation covered an estimated 87,288 vehicles from the 2011-2013 model years. FCA said it would cooperate with NHTSA, but couldn't resist patting themselves on the back in the process.
Eric Mayne, a Chrysler spokesman wrote:
"Chrysler Group's Pentastar V6 is an award-winning engine featured in 12 models across three brands and has accumulated millions of miles of problem-free driving,"
"Performance by any engine is subject to numerous factors, from fuel quality to software. The complaints in this case occurred infrequently and did so only in low-speed, low-risk situations, such as coming to a stop."
Low risk? You mean like having the engine die in an intersection? How about on train tracks? Or maybe you mean when slowing down to take a sharp corner and almost falling off a steep ravine because the power steering turned off along with the engine. Is that the low risk we're talking about here?
Investigation closed after PCM software update announced ∞
With the investigation ongoing, FCA announced they had identified a Powertrain Control Module (PCM) defect in their 3.6L engines.
The PCM was initiating a purge monitor check while the engine was at idle or slowing down. The purge resulted in an "overly rich vapor condition that caused the engine to stall."
A software patch was released as part of a "customer satisfaction program" in September 2012. And NHTSA closed their investigation soon after.
The Damaged Electrical Connector ∞
Customers didn't seem very satisfied following the "customer satisfaction program." Probably because the engines were still shutting down while FCA and the government said everything looked ok.
As the complaints continued to pour in, an internal investigation at Fiat-Chrysler (FCA) found that a damaged connector had been installed inside the fuse and relay box.
FCA said their supplier provided connectors with spread out pins that could lead to an intermittent electrical connection.
FCA recalls connector for a small number of vehicles ∞
In August of 2015, FCA recalled 85,000 sedans to replace the electrical connector.
Dealers will replace the C4 connector using a 12 wire split kit for 3.6L engines, or replace the transmission wiring harness for 2.4L engines.
Everyone's excitement over a recall was quickly dampened when:
Only the 2015 model year was covered, and…
FCA announced they didn't have enough replacement parts.
Owners reported they were still waiting for recall repairs as late as December 2017 – over two years later!
Chrysler Generations Where This Problem Happens
This problem has been reported by owners of the following generations. While there's no guarantee it affects all the listed model years, most years within a generation share the same parts, manufacturing processes, and problems.
OK, Now What?
Maybe you've experienced this problem. Maybe you're concerned you will soon. Whatever the reason, here's a handful of things you can do to make sure it gets the attention it deserves.
File Your Complaint

CarComplaints.com is a free site dedicated to uncovering problem trends and informing owners about potential issues with their cars. Major class action law firms use this data when researching cases.

Add a Complaint

Notify CAS

The Center for Auto Safety (CAS) is a pro-consumer organization that researches auto safety issues & often compels the US government to do the right thing through lobbying & lawsuits.

Notify The CAS

Report a Safety Concern

The National Highway Traffic Safety Administration (NHTSA) is the US agency with the authority to conduct vehicle defect investigations & force recalls. Their focus is on safety-related issues.

Report to NHTSA
More Information About The Affected Models
PainRank™

46.29

Complaints

1118

Reliability

17th out of 18