Entertainment Charge Port Fires Being Investigated in 2014 Town and Country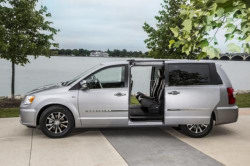 Entertainment options in minivans are really hot right now. They're just a little too hot in the 2014 Town and Country.
The National Highway Traffic Administration is investigating multiple reports of fires in the charge hubs used for entertainment systems and personal devices. The hubs are located in the trim panels between the 2nd and 3rd row seats.
The investigation will try to confirm the problem and, if neccessary, order a recall.