Lawsuit Says Chrysler 200's Tigershark Engine Burns Through Too Much Oil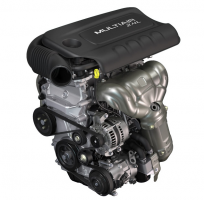 Chrysler is being sued for excessive oil consumption in the 2.4L Tigershark engine. The plaintiffs allege the engine has a piston ring design defect that allows oil to seep into the combustion chamber.
Owners report their engines consuming a quart of oil every 1,000 miles even though the manual says the oil should be changed at 4,000 miles and that severe operating conditions can cause the change oil message to illuminate as early as 3,500 miles.
The engine can be found in the 2015 and 2016 Chrysler 200.