Chrysler Aluminum Valve Stem Corrosion
Posted on

Tagged
Key Points
Early Chrysler TPMS systems use aluminum valve stems that corrode.
The corrosion can trigger a TPMS warning light or crack and quickly let all the air out of the tire.
Replacing the stems is expensive, prompting a lawsuit which was partially granted in 2019.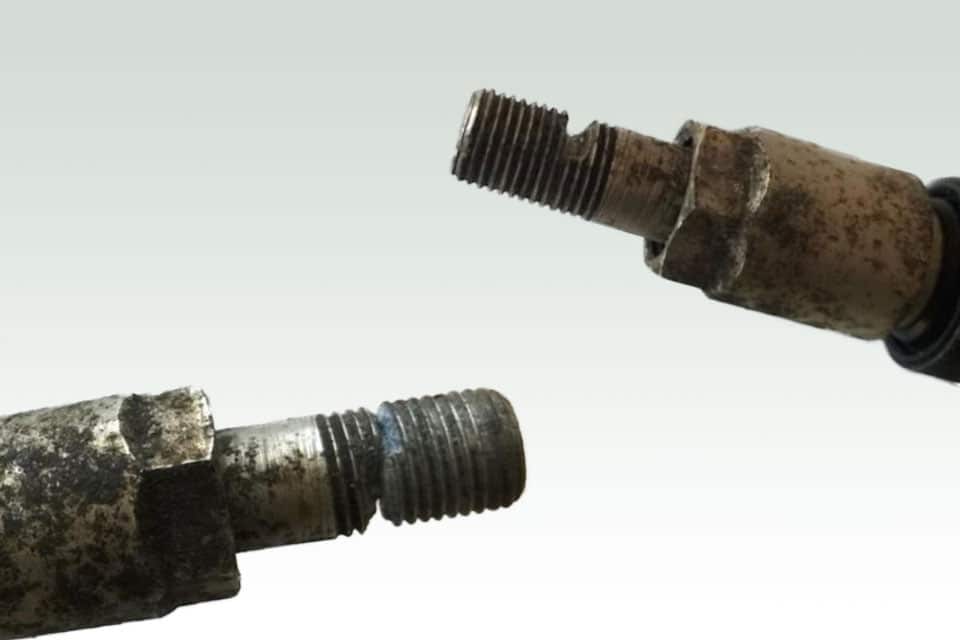 The corrosion can wreak havoc in a number of ways.
The metallic valve caps can seize on the stem, and any attempts to remove them can break the stem and destroy the attached sensor.
The corrosion can trigger a TPMS warning light as the stem and sensor combo are no longer able to accurately read the pressure.
Excessively corroded stems can crack and quickly release all the air from the tire. Yes, even while driving. That's ... not ideal.
FCA quickly switched to a rubberized stem and cap in future model years. But they never acknowledged their design mistake, leaving thousands of owners responsible for repairing and replacing the aluminum valve stems.
Chrysler TPMS Valve Stem Lawsuit ∞
FCA was sued for concealing the valve stem defect in April of 2017. The lawsuit said it's impossible to believe that FCA didn't know about the defect given rising consumer complaints, dealer reports, and an official investigation by Canadian safety regulators. And oh yeah, one other thing…
The lawsuit alleges the automaker knew about the dangers of the metal valve stems because Chrysler finally switched to rubberized valve stems that won't corrode, yet no recall was ordered and Chrysler didn't offer to reimburse customers.
The lawsuit covered owners of the 2010 Chrysler Town & Country, as well as other vehicles like the Dodge Journey and Jeep Liberty.
An expensive repair ∞
There are two major issues when it comes to repairing corroded valve stems.
First, it's ridiculously expensive. The stem is just the tip of the TPMS iceberg. Inside, the stem is connected to a sensor which monitors tire pressure. If you need a new stem, you need a whole new unit and that'll cost you $125 or more per tire.
Second, given the high fail rate of these stems, there is often a national back-order for replacement parts.
Lawsuit partially dismissed ∞
The lawsuit was moved to a Delaware court in March 2018 after a judge in NY noted that most of the plaintiffs didn't buy their vehicle in state. FCA took the opportunity to ask for a motion to dismiss the case.
Their motion was partially granted in January 2019.
Lawsuits Regarding This Problem
Lawsuits about this problem have already been filed in court. Many times these are class-action suits that look to cover a group of owners in a particular area. Click on the lawsuit for more information and to see if you're eligible to receive any potential settlements.
A Chrysler TPMS (tire pressure monitoring system) valve stem lawsuit alleges the stems used with the monitoring systems are prone to fail because of corrosion destroying the metal valve stems, causing them to break without warning.
Generations Where This Problem Has Been Reported
This problem has popped up in the following Chrysler generations.

Most years within a generation share the same parts and manufacturing process. You can also expect them to share the same problems. So while it may not be a problem in every year yet, it's worth looking out for.
5th Generation Town & Country

Years

2008–2016

Reliability

27th out of 29

PainRank™

31.52

Complaints

1211

Learn more about the 5th Generation Town & Country
OK, Now What?
Maybe you've experienced this problem. Maybe you're concerned you will soon. Whatever the reason, here's a handful of things you can do to make sure it gets the attention it deserves.
File Your Complaint

CarComplaints.com is a free site dedicated to uncovering problem trends and informing owners about potential issues with their cars. Major class action law firms use this data when researching cases.

Add a Complaint

Notify CAS

The Center for Auto Safety (CAS) is a pro-consumer organization that researches auto safety issues & often compels the US government to do the right thing through lobbying & lawsuits.

Notify The CAS

Report a Safety Concern

The National Highway Traffic Safety Administration (NHTSA) is the US agency with the authority to conduct vehicle defect investigations & force recalls. Their focus is on safety-related issues.

Report to NHTSA